Gary Hampson died after 'drug deal debt attack'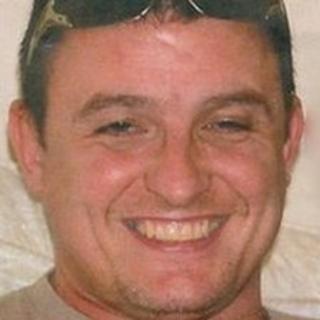 A Sussex man accused of murder has told a court he watched helplessly as his business partner was attacked by another man over a drug dealing debt.
Gary Hampson, 42, of Portslade, east Sussex, was reported missing after he failed to turn up for a family appointment in January 2011.
Daniel Alexander, 61, of no fixed address, denies murder and conspiracy to pervert the course of justice.
He told Lewes Crown Court his partner was fatally injured with a hammer.
Samuel Stein QC, defending, asked Daniel Alexander if he killed Mr Hampson on 8 January 2011.
Mr Alexander replied: "No I didn't. Gary was my friend and my partner. There was no reason for me to do any harm to him."
'Whacked him'
When he was asked if he believed his business partner was dead, he added: "The way I saw the attack I would assume he was dead but I don't know."
The court heard the pair were sitting in the office of Kops Cars garage in Brighton when a man appeared at the door claiming Mr Hampson owed him £2,000 for drugs.
Mr Alexander said his partner refused to pay the man because he said his drugs were no good and went to pick up a hammer but "the guy got the hammer and went bang and whacked him".
He told the court Mr Hampson slumped to the floor after he was struck with the hammer two or three more times.
Mr Alexander said he was in a state of shock, adding: "One moment we were sitting and talking. The next moment my friend is on the floor bleeding to death."
Heroin habit
The court heard two other men appeared to pick up the badly injured Mr Hampson, told Mr Alexander he was now responsible for the debt and should clear up the blood.
Mr Alexander added: "I never killed Gary Hampson and I will maintain that until the day I die. If I've done something wrong I'll put my hands up and take the punishment."
He admitted using heroin for about 25 years but said he had never dealt drugs and when the men offered him the chance to take over Mr Hampson's drug business he declined.
Sussex Police began a murder inquiry after his blood was found at Kops Cars garage.
Three other people have also gone on trial in connection with Mr Hampson's death.
Alan Topping, 48, of no fixed address, Roy Bartup, 57, of Natal Road, Brighton, and Linda Rosenberg, 67, of Montpellier Road, Brighton, all face charges of perverting the course of justice.
The trial continues.