Sussex village may lose public toilet as cost-cutting measure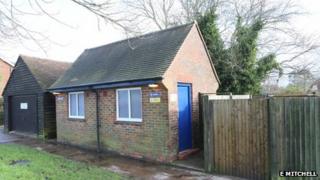 Residents in a Sussex village have reacted with anger over plans to close a public toilet which has an average of 100 visitors per day.
Wisborough Green toilets could be closed by Chichester District Council to save money.
The parish council said the toilets were well-used and popular and accused the council of not consulting over the proposals.
However, the district council said up to £100,000 could be saved.
Parish councillor Jill Sutcliffe said there have been no discussions with the district council.
And the closest other public toilets are three miles away.
John Connor, cabinet member for environment at Chichester District Council, said: "We've done this exercise working on footfall... the daily usage for the loo is about 100 uses a day on average.
"Most of that is passing traffic on the road."