Brighton's Seven Dials junction improvement work date set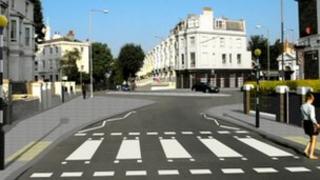 A date has been set for work to start on improvements to a major junction in Brighton.
Road users have been warned to expect delays from 4 March as work starts on the Seven Dials junction, to the north west of the city centre.
Brighton and Hove City Council said the junction is the "most accident prone" in the city, with 20 accidents in the past three years.
Work is scheduled for nine months and will include the closure of some roads.
This will be done on a rotation basis, typically lasting two or three weeks at at time.
The seven roads that meet at Seven Dials include the A2010, which is a major route through Brighton.