Brighton hotel development to create 300 jobs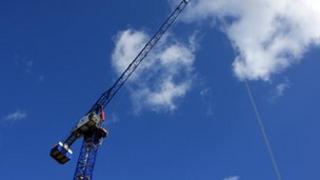 More than 300 jobs are to be created when a new £5m hotel and office development is built in Brighton.
Derelict land in the New England Quarter will be used for the four-star hotel, which is due to be completed by July 2014.
The development will be funded by the local enterprise partnership, Coast to Capital, using money from the government's Growing Places Fund.
Coast to Capital said it aimed to boost economic growth and create jobs.
The local enterprise partnership (LEP) for West Sussex, Croydon, Brighton and Hove, Lewes and the Gatwick Diamond said it hoped to attract further investment to the area.
Tim Wates, vice chairman of Coast To Capital and chairman of the Growing Places committee, said: "This project is typical of those in which we would like to invest.
"We are looking for both the private and public sector to come forward with innovative projects that will provide employment in the area."