Sheep return to Chichester's Market Cross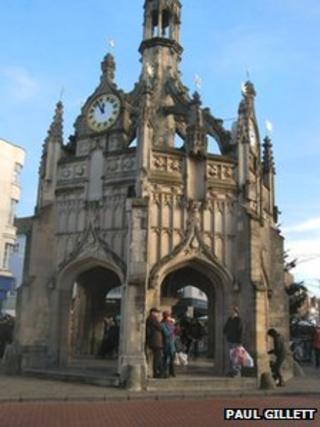 Sheep have returned to the historic Market Cross in Chichester for what is thought to be the first time in more than 140 years.
The council said the last recorded instance of the animals being sold in the city centre was in May 1870.
The animal market later moved to just south of Eastgate Square.
The 16th Century landmark hosted the flock as part of a week of events reflecting the area's long association with the wool industry.
The events are taking place at The Novium museum.
Market Cross, believed to have been built in 1501, provided shelter to visiting traders who could buy and sell wares without paying tolls to the city council.