Hate crime: Sussex Police consider 'lifestyle' category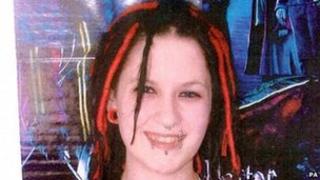 Plans to monitor hate crimes affecting people with "alternative lifestyles" are being developed in Sussex.
It comes after the Greater Manchester force started to record attacks on members of subcultures as hate crimes.
Sussex Police monitors crimes targeting race, religion, disability, sexual orientation or transgender identity but said other groups were also targeted.
Sussex police and crime commissioner Katie Bourne said she wanted people to come forward and feel more confident.
In March, Sussex Police held a "Hate Crime Forum" to look at what stopped people from reporting hate crime and how to encourage them.
In 2011, Sussex Police dealt with 676 reports of hate crime, 524 of which were said to have been motivated by the victim's race.
'No decisions yet'
Ms Bourne said Sussex Police were at the beginning of the debate about monitoring a sixth category of hate crime, but had not yet done research or gathered statistics.
"Until we've got that and proper research has been compiled, no decisions will be taken. But I do think it's important that we look at this," she added.
Ms Bourne said: "If we can get the public to come forward and feel more confident that the police will respond in an appropriate manner, and get the other agencies to work together to help victims of this sort of crime, then that to me is a great success."
The change in Manchester came after the murder of 20-year-old goth Sophie Lancaster in 2007.
Ms Lancaster was attacked in a park in Bacup, Lancashire along with her boyfriend Robert Maltby, because of the way they were dressed.
After her death, family and friends set up the Sophie Lancaster Foundation, which campaigns to change attitudes in society towards people who may have a different lifestyle or appearance.