Steve Waight resigns as Sussex deputy police commissioner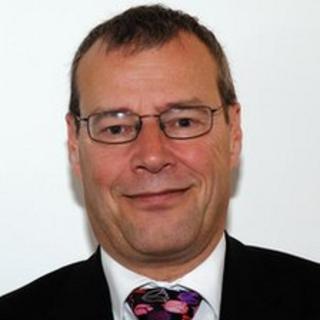 The deputy police and crime commissioner for Sussex has announced that he is standing down after serving just six months of a two-year contract.
Steve Waight, who is also a councillor for West Sussex County Council, cited personal reasons for his decision.
He was appointed by Sussex police and crime commissioner Katy Bourne despite the panel that scrutinises her work deciding not to recommend him.
Ms Bourne said she was "sorry" to see him go. He will leave early next month.
Confirming his decision, she said: "I would like to thank him for the enormous contribution he has made during the early establishment of my office.
"I wish him every success for the future and look forward to continuing to work with him in his role as a West Sussex County Councillor."
Ms Bourne said she had no plans to replace him.
Mr Waight, who represents the Goring ward on the authority and sits on five of its committees, has made no further comment.
The Sussex Police and Crime Panel had expressed concern he would not be able to devote enough time to the job given his role as a councillor.
The final choice for deputy lay with Ms Bourne.