Battle of Hastings anniversary plans under way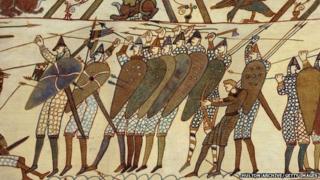 Plans are under way to mark the 950th anniversary of the Battle of Hastings on 14 October 2016.
A committee led by Peter Field, the Lord Lieutenant of East Sussex, has been set up to organise a series of events in Battle, near Hastings.
It is hoped a senior member of the royal family will help mark the anniversary of the battle which led to the conquest of England by the Normans.
A memorial service for the Saxon and Normans who were killed will be held.
The day's event will end with a military band and marching display through the town centre of Battle and a flag lowering ceremony at dusk.