Paralysed Tinsley House detainee sues for damages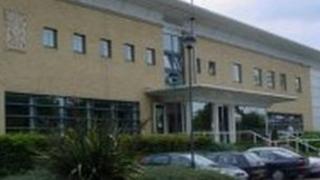 A man who broke his spine when he deliberately ran into a brick wall while in detention awaiting deportation is suing for damages.
Gambian Amadou Nyang, 39, is now paralysed from the neck down and lives in a care home in West Sussex.
The incident at Tinsley House removal centre near Gatwick was allegedly triggered after he was told he could not watch his football team on TV.
The claim is contested by G4S Care, Justice Services Ltd and medical staff.
Simon Readhead QC told the High Court in London that Mr Nyang's had been confined constantly at Tinsley House and not being allowed to see his national team was the last straw.
False passport
It was clear that Mr Nyang responded to those who took the time to counsel him and he could be calmed down if handled properly, he said.
While imprisoned in 2007 for possession of a false passport, Mr Nyang tried to hang himself with an electric cord and was then assessed by a psychiatrist,
His history was not followed up as it should have been when he was transferred to Tinsley House that December, the hearing was told.
The 10-day hearing, which is concerned with liability, is contested by G4S Care, Justice Services Ltd and three medical staff who provided care for detainees.
They dispute that Mr Nyang was suffering from a mental health disorder but say he was frustrated and angry.
He sustained his injury by deliberately running into the wall when he was of sound mind, they will claim.
The hearing continues.