Crowborough, Hailsham and Hastings elderly centres to close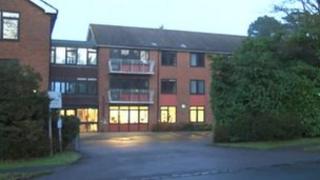 Three day care centres for elderly people in East Sussex are to close, with three more likely to be run by the voluntary or private sector.
East Sussex County Council has approved closure of Crowborough's Hookstead Centre, the Orion in Hailsham and Hastings' Pinehill as part of an effort to save £28m in three years.
The council also plans to find other providers to run three more centres.
It said the centres would close once clients had been given new services.
Councillor David Tutt said the centres currently cost between £67 and £110 per person per day.
He said that in the independent or voluntary sector, the average cost per day would be £48.
However, he added it would have been possible for the council to bring down the cost by also allowing private clients to use them.
'Not easy decisions'
The Charter Centre in Bexhill, Isabel Blackman Centre in Hastings and the Phoenix Centre in Lewes will stay open but bids to run them will be invited from private or charitable organisations.
Phyllis Jeffries, 88, who uses the Isabel Blackman Centre, said it was a lifeline and uncertainty about its future had been "awful".
"It is working on our minds what is going to happen," she said.
"If they are not looking after us there in the daytime, they are going to have to care for us at home."
Councillor Bill Bentley said the closures were "not easy decisions to make".
"We totally understand how highly valued these centres are, but the current system is simply not sustainable."