Sussex murder accused 'loved ex-girlfriend Deborah Levey'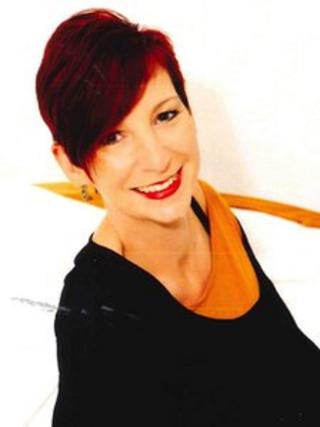 A man accused of murdering his former girlfriend has told jurors he "loved her to bits" and could not imagine spending a day without her.
Phillip Brown, aged in his 40s and from the Chichester area, denies smothering Deborah Levey.
Giving evidence at Lewes Crown Court, he said the couple talked about getting married and having children until their relationship hit a rocky patch.
Ms Levey, 44, was found dead at her home in East Ashling last January.
Mr Brown told jurors he was "angry and annoyed" at being accused of the murder and said he was not at Ms Levey's home on the day she was killed.
The court heard about text messages he sent her before she died, in which he called her a "slut" and said he "hoped she would die".
Mr Brown told the court the texts were the "worst thing I could have ever done".
Jurors heard he had also anonymously emailed her employer and falsely accused Ms Levey, a care scheme manager, of breaching a confidentiality agreement a month before she died.
He said he could not explain why he sent it.
'Anger over email'
"I was angry and upset about the whole state of our relationship," he added.
He told the court the couple talked about the email days after it was sent.
"You could tell she was really angry about it," he said.
"I was just devastated that I even sent something like that to damage her career.
"I mean, she was brilliant at her job. We both hugged a lot, really hard, kissed, I cried and I think she cried as well."
A post-mortem examination was unable to find evidence Ms Levey died of natural causes but ruled out suggestions she might have self-harmed or overdosed.
The court has previously heard there were "tell-tale signs" that her death was due to asphyxia.
The case continues.