Brighton and Hove referendum budget rejected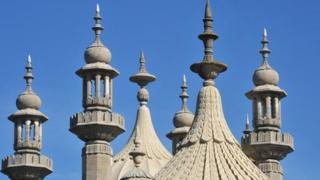 Plans to raise council tax in Brighton and Hove by almost 5%, which would have called for a referendum, have been defeated by opposition parties.
Labour and Conservative councillors voted to block the leading Green Party's budget.
Instead, the Green Party's original budget will be considered at a full council meeting later this month.
The budget includes an increase of less than 2% and cuts of £18m to adult social care services.
The council had been proposing a council tax rise of 4.75%.
Under rules set by the government, any authority wanting to increase council tax by more than 2% must put their plans to a local vote.
'Just a gesture'
Since the 2010 General Election, several English councils have discussed holding referendums, but none have actually done so.
Council leader Jason Kitcat said he still intended to propose the referendum-prompting budget as an amendment at the meeting.
He said: "The vote last night [Thursday] was just a gesture because the 4.75% budget is what we'll propose to the council on 27 February.
"We have put forward our proposal because in the next four years there is nearly £100m coming out of our budget so we do face a serious situation."
In February 2012, Green Party plans to increase council tax by 3.5% were also defeated by opposition Conservative and Labour councillors who voted to freeze the levy.