£30m West Sussex road repair scheme to begin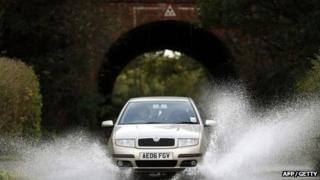 A £30m scheme to repair roads across West Sussex will begin this week.
The county council said work to repair rural and residential roads would start on Tuesday and run for two years.
The authority said the investment was above and beyond the £8.5m it spent each year on maintaining roads, and maintenance costs would rise without adequate investment now.
It said more than a fifth of roads were in need of repair after severe weather over the past few years.
Earlier this year, the council said about 22% of unclassified roads in the county needed repairs.
It said unclassified roads, which included residential and rural routes, made up 55% of the county's entire road network.
People can search online to see if their road has been included on the programme for 2014-2015.