Hastings student halls approved for University of Brighton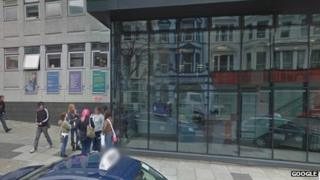 Plans for more than 200 student rooms in an East Sussex seaside town have been approved by the borough council.
The University of Brighton is to build 223 rooms clustered in six-bedroom flats at Station Plaza in Hastings.
The accommodation will be near the university's teaching buildings in Havelock Road and Priory Square.
"This will make a huge difference to the students and the growth of our university," said chief operating officer Sue McHugh.
"For most students going to university being able to have halls accommodation in your first year is really important in your choice of where to go."
Ms McHugh said the university's three academic buildings in Hastings were not yet fully occupied.
"We are looking at growing the student numbers to about 1,500 students," she said.
"We think this halls development will provide about the right level of halls accommodation for those numbers."