Hastings fire: Chip pan caused 'falling woman' blaze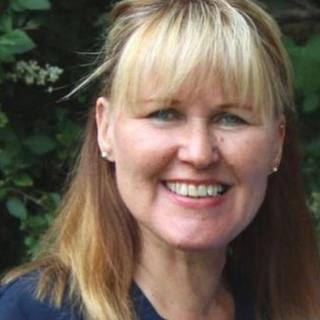 A burning chip pan caused a fire in which a 66-year-old woman was seriously hurt jumping 40ft from a burning building, investigators say.
Three people tried to catch dentist Pirkko Pellinen as she escaped the blaze at a property in Marine Parade in Hastings Old Town on Sunday.
She remains in hospital recovering from spinal, pelvic and ankle injures.
East Sussex Fire and Rescue (ESF&RS) said the building where the chip pan caught light was reduced to a shell.
A spokeswoman said she could not say whether the fire started in Ms Pellinen's property.
Roof destroyed
Six properties were seriously damaged, with about 35 people escorted from the buildings.
Ms Pellinen, who moved to Hastings from Finland in 2003, jumped from a second-floor window into an alleyway.
She is being treated at the Royal Sussex County Hospital in Brighton.
"The extent of damage caused by this fire is significant," said ESF&RS director of prevention and protection Andy Reynolds.
"One home is just a shell and the roof has been destroyed on several others.
"We don't want anyone else going through the same thing.
"We are urging everyone to take extra care when cooking."
Sussex Police are still trying to trace the three people, believed to be men, who held out a bed sheet or duvet which Ms Pellinen threw down to try to break her fall.