Hove blue plaque call for 1920s MP Margaret Bondfield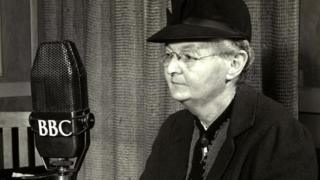 A campaign for a blue plaque to recognise a woman who made political history in the 1920s has begun in Hove.
Margaret Bondfield became one of Britain's first female MPs in 1923 and six years later she became the country's first woman cabinet minister.
A plaque marks her Somerset birthplace but campaigners want one in Hove where she was a draper's apprentice.
They have said she formed her political ideas while working in the shop, which is now a Londis convenience store.
Born in 1873, Bondfield left home to serve the apprenticeship at the age of 14 and spent seven years in Hove.
'Strong character needed'
Labour parliamentary candidate for Hove and Portslade Peter Kyle said: "It's a really unassuming building that everybody goes into daily.
"It's part of people's daily routine and people had no idea until we uncovered this fact that this building is actually really historically significant."
Mr Kyle said he carried out research to find the shop in Church Road after hearing how Ms Bondfield met women's rights advocate Louise Martindale while working there and was introduced to ideas that influenced her development.
Local historian Maire McQueenie said it would have been a difficult time for women and Ms Bondfield would have needed a strong character, but she had developed it in her early youth.
Ms Bondfield's political career took place against the background of the suffragette movement. Women over 30 got the vote in 1918 and then were given the vote on the same terms of men under universal suffrage in 1928.
Ms McQueenie said: "From 14, she was training to be a shop assistant here in Brighton but became very involved with unionism. She had a lot of experience under her belt by the time she was elected to Parliament."