Sussex Police chief constable candidate announced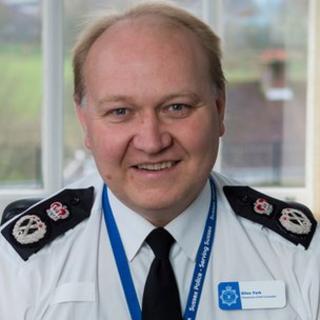 The preferred candidate to be the new Chief Constable of Sussex Police is Giles York, the county police and crime commissioner (PCC) Katy Bourne said.
The recruitment process began in April after Martin Richards retired from the position.
In March Mr York was appointed temporary Chief Constable, having been in the deputy position since 2008.
A meeting of the police and crime panel on 27 June will be asked to confirm the appointment, Ms Bourne's office said.
Mrs Bourne said: "Mr York has exceptional experience of policing, having held a number of positions in senior leadership.
"Throughout the recruitment process he showed a passion for Sussex, its people and police force."
Mr York started his service with Kent Police in 1990 where served as area commander of Medway and the head of Special Branch within the force.
Before moving to Sussex, Mr York was the Assistant Chief Constable for South Wales Police.