Towner Gallery becomes independent charitable trust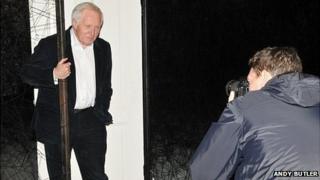 An East Sussex art gallery has become an independent charitable trust, chaired by broadcaster David Dimbleby.
The Towner Gallery has broken away from Eastbourne Borough Council five years after it moved into its new building near the seafront.
Executive director Emma Morris said it was a momentous day for the gallery, which is also to have the Duke of Devonshire as its patron.
She said the gallery would now be able to raise more money for exhibitions.
"We have been talking about going to trust with Eastbourne Borough Council since before we moved into the new building and it has at last been realised today," she said.
Towner will celebrate the official launch of the trust with a weekend of activities from 12 to 14 September.
They will include the opening of a new room devoted to the work of early 20th century Sussex artist Eric Ravilious.
The gallery will continue to receive funding from Eastbourne Council and the Arts Council for England, which has announced grants for the South East of £35,303,421 for 2015/16, up from £33,011,386 in 2014/15.
Towner will receive £359,000 a year for the next three years.