Identity of Cooden Beach body still a mystery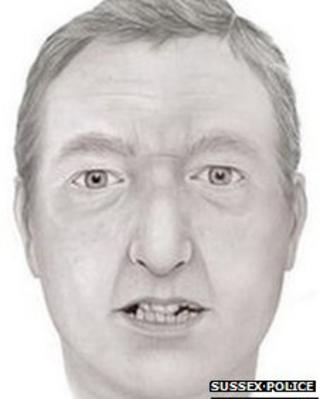 The identity of a man whose body was washed up on a beach in East Sussex more than 18 months ago is still a mystery, police have said.
When found at Cooden Beach, near Bexhill, on 22 November 2012, the man was wearing underpants with the brand name Athena printed on the waistband.
Police have now issued a fresh appeal for information, and released an image showing how his face would have looked.
He is described as white, about 5ft 8in (1.7m) tall, with size 9 feet.
Officers said the man also had distinctively shaped teeth, with a noticeable under-bite.
It is thought he may have been in the sea for some time.