Chichester council looks at The Novium free entry plans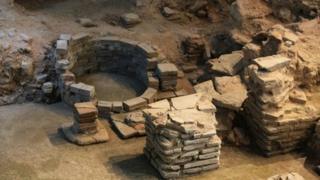 A museum that opened two years ago in Chichester could scrap its admission fees if council plans go ahead.
Chichester District Council said it had wanted to offer free entry since The Novium opened and a business strategy would go before councillors on Tuesday.
But a report also said the fee was not generating significant income and was a barrier to access for local people.
It also said the fee was unpopular and most residents believed their local museum should be free.
Councillor Myles Cullen, cabinet member for commercial services, said 95% of museum visitors were from outside the district but the council wanted local residents to explore it.
If the admission fee was removed, alternative funding options could include improving the shop, introducing paid-for touring exhibitions, encouraging people to make donations, and offering the museum for wedding hire, he said.
Mr Cullen said the approach had worked for other museums across the country and the council believed it could work for The Novium.
Admission fees to The Novium, which has the remains of a Roman bath house among its exhibits, are currently £7 per adult, or £6 for concessions, and £2.50 for children.