'Last chance' for Crawley new homes comments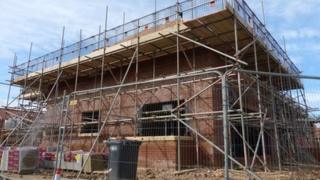 Consultation on proposals for nearly 5,000 homes in Crawley will be the "last chance" for people to have their say before it goes before an inspector, the borough council has said.
The draft Crawley local plan includes proposals to build 4,895 new homes by 2030. About half will be in Forge Wood.
The council said the plan included affordable housing, green spaces and retail and residential use in the town.
Drop-in events will be held in September and October.
Councillor Peter Smith, cabinet member for planning and economic development, said: "This consultation is the last chance for residents to tell us what they think before it is examined by a planning inspector."
He urged people interested in the future of the town to take part.
The drop-in events will be held on 25 September in the Bewbush Centre, 2 October in Crawley Library and 6 October at Broadfield Youth and Community Centre.