Burglar Greg Disbrey absconds from Ford Open Prison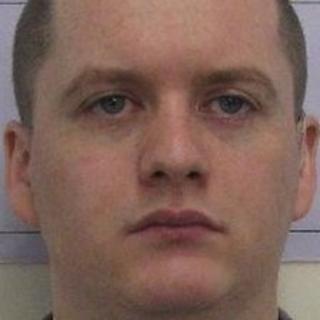 A prisoner has absconded from Ford Open Prison in West Sussex.
Convicted burglar Greg Disbrey, 27, left the jail, near Littlehampton, on Monday, Sussex Police said.
Disbrey, who has links to Edgware in north London, and Devon, was sentenced to three-and-a-half years for burglary and handling stolen goods in 2012.
Police described him as white, 5ft7in tall and with a pierced eyebrow, two large moles behind his right ear and a tattoo of a cross on his right forearm.