Council tax rises and job losses proposed in Brighton and Hove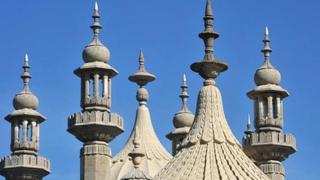 Brighton and Hove residents could be facing council tax rises of 5.9% in order to help bridge a funding gap of £26m, the council says.
The council said it was also looking at a loss of between 200 and 250 jobs.
Under rules set by the coalition government, any authority wanting to increase council tax by more than 2% must put its plans to a referendum.
The budget proposals will be discussed by Green-led Brighton and Hove City Council on Thursday.
In a statement, the council said: "The budget over the next five years will be challenging.
"Costs will increase due to inflation, population changes and rising demand for services.
"Funding from central government will also be severely reduced."
Tax rise 'modest'
The council has put forward three options for its council tax for 2015/16.
A 5.9% increase which would spark a referendum, with the council needing to make savings of £21m
A 2% increase - the maximum allowed without triggering a referendum, requiring savings of £25m
No increase in council tax which would require savings of £26m
A final decision on the council's budget is due to be made in February.
The Green Party proposed council tax rises of 3.5% in 2012 and 4.75% in 2013 - both were blocked by opposition parties on the council.
Councillor Ollie Sykes, the council's lead on finance, said: "Over the past four years we've had two years of council tax freeze and we've had two years of a 2% increase.
"I think 5.9% is a modest council tax rise proposal.
"A council tax freeze would require a £5m cut in council services."