Coastal flood prevention cash to be used on Manhood Peninsula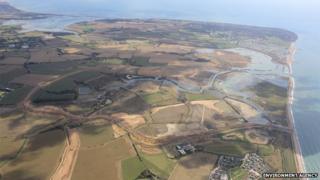 An additional £250,000 will be spent shoring up sea defences on a peninsula in West Sussex.
The work is intended to stop coastal flooding on the Manhood Peninsula near Chichester.
Work includes replacing gabions - which are wire baskets filled with stone - and put more sand and shingle on part of the beach.
Chichester District Council said the money was a grant from the Environment Agency.
The peninsula has suffered from flooding on several occasions.
The council predicts that over the next 20 years there will be 429 properties at risk of flooding and 78 properties at risk of being affected by erosion along the peninsula.
It currently spends £200,000 on beach management.