Shoreham Airport festival takes step forward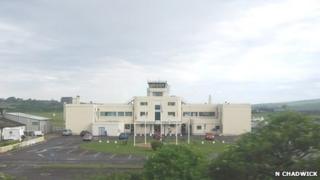 Plans for a major festival at Shoreham Airport have taken a step forward.
Adur District Council has granted a licence to SJM Concerts, which wants to hold the event on the first weekend in June, with up to 35,000 attending each day.
A meeting of the licensing committee was held over two sessions in order to hear all the evidence, with the decision published on Wednesday.
The council said 92 conditions had been imposed on the organisers.
Committee chairman Councillor David Simmons said it was the most significant licensing application to come before the council in the nine years he had been a member.
He said this application was to authorise the provision of alcohol, late-night refreshment and entertainment, but it was not an application seeking permission to hold events.
More details on the proposed event would be released when they were available, he said.
The company would be holding public meetings for residents, he added.
Conditions placed on the licence include setting attendee numbers at 35,000 and finishing the event at 01:00 instead of 03:00 as initially proposed.