Hailsham pupil arrest after teacher cut with knife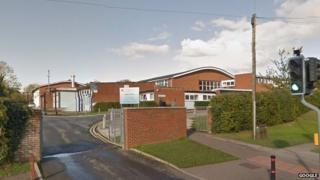 A 14-year-old girl has been arrested after a teacher was injured with a knife at a school in East Sussex.
Sussex Police said the male member of staff was cut on his hand while he detained the pupil at Hailsham Community College on Thursday.
The girl, who was arrested on suspicion of possession of a knife and affray, also suffered a cut to her hand and was taken to hospital for treatment.
She was released on bail but detained for a mental health assessment.
She is due to answer bail on 4 March and has been held for her own safety, a Sussex Police spokesman said.