Further council tax freeze for residents in West Sussex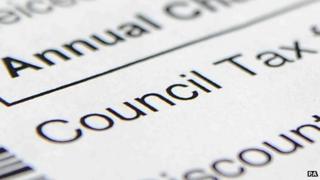 Residents in West Sussex are to have their council tax frozen for the fifth year running after the county council set the annual budget for 2015-16.
Councillors approved plans to save £68m over the next two years through efficiency improvements and said frontline services would be protected.
More than £500m will be spent on a range of key services, including roads and super fast broadband.
The council said its budget "reflected prudent financial planning".
Cabinet member for finance Michael Brown described it as a "strong budget that keeps money in our residents' pockets with a council tax freeze and invests millions into vital services".
The Conservative administration said key investment would include £6.4m in high speed broadband capability, and a further £15m in the Better Roads programme.
Other measures include £5m to alleviate pressure on the adult services' budget, and £900,000 in support of the Local Welfare Provision Fund, which helps families and individuals in crisis.
'Cutting budgets'
Residents will continue to pay £1,161.99 for a Band D property for all county services.
Regional organiser for the GMB union, Rachel Verdin, said there would still be cuts in services.
"Some of the key points that stand out for us as low-lights is adult social care for the elderly.
"They [the council] are looking at cutting budgets whereby people are going to see cuts in their daily living allowance.
"Basically Sussex is just going to be supporting personal care - essentially making a difference for some of these people between living and just existing."
Ms Verdin said there were also concerns about reductions in support funding for schools that were already in an Ofsted category.
The Future West Sussex Plan - a blueprint for what the authority will deliver over the next four years - was also approved at Friday's council meeting.