Valerie Graves murder: Voluntary DNA murder screening ends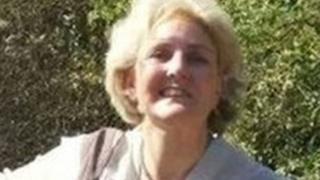 Voluntary DNA testing of people in Bosham in the search for the killer of Valerie Graves has ended.
The artist was bludgeoned to death in a ground-floor bedroom of a property in the small West Sussex village, on 30 December 2013.
The 55-year-old was house-sitting for friends when she was repeatedly beaten with a hammer.
Sussex Police said further DNA screening would be discussed in the weeks ahead.
On 21 January, police said more than 500 people had already been tested with more expected to come forward.
Police said they would only use the samples obtained for the Valerie Graves murder investigation and DNA profiles would not appear on any database.
A police spokesman said: "Voluntary screening finishes on Sunday and further DNA screening will be discussed next week."