Annie Edwards death: Tribute to 'clever and beautiful' girl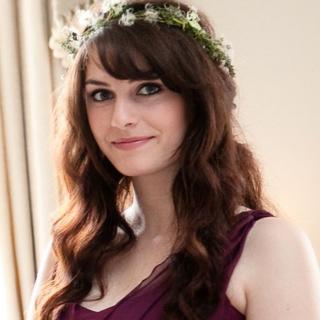 A 17-year-old girl who died at a friend's party has been described as "clever, mad and beautiful" by her family.
Annie Louise Edwards, from Lewes, fell ill at a house in Ditchling on Friday and was later pronounced dead.
Sussex Police said a post-mortem carried out on Tuesday had failed to establish the cause of death.
Her family said it was "impossible to believe" they would not see her again.
'Never woke up'
Their statement added: "Our wonderful, happy, loving, warm-hearted, clever, mad, beautiful daughter Annie passed away suddenly and unexpectedly on Friday morning.
"She was at a party with close and loving friends, having a wonderful time, and at the end it seems she laid down, went to sleep, and never woke up.
"We have always found it difficult to believe that someone so perfect should choose to spend their life with us. It is now impossible to believe we will never see her again."
The teenager, who was a keen music fan and a pupil at Varndean College, had been given an unconditional offer to study English language and classical literature at the University of Birmingham, the family said.
Sussex Police said it had asked for further post-mortem tests to be carried out.
An inquest is expected to be held at a later date.