Brighton's budget talks end in stalemate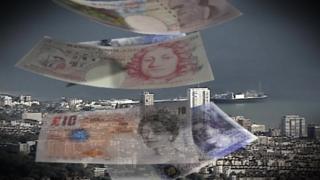 Talks to decide Brighton and Hove's budget ended in stalemate with councillors unable to reach an agreement over a council tax rise.
Members of the city council spent more than six hours debating Green Party plans to increase the tax by 5.9% on Thursday.
If the plan by the minority administration had been voted through it would have triggered a local referendum on the rise.
The debate was adjourned until Tuesday.
Brighton's Labour group has proposed a 1.99% rise and the authority's Conservative members want a council tax freeze.
The Green Party says the city will lose £18m in government funding this year and the proposed 5.9% council tax rise would help "protect services for the elderly, adults in care, children and those living below the poverty line".
Under government rules authorities that want to increase council tax by more than 2% must hold a local referendum.