Brighton and Hove councillors rebel over budget plans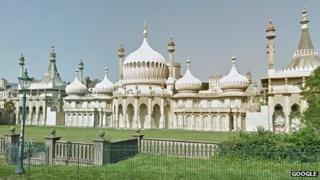 Six members of Brighton and Hove's ruling Green Party are set to vote against their party's planned cuts.
A six-hour budget debate on the Green Party's plans to increase council tax by 5.9% ended in stalemate on Thursday.
Brighton's Labour group has proposed a 1.99% rise and the council's Conservative members want a council tax freeze.
The Green Party says the city is set to lose £18m in government funding in the 2015-16 financial year.
Cuts 'savage'
Councillor Ollie Sykes, The Green Party's finance lead said: "Council services are already under huge pressure.
"The predicted combination of increased demand and reduced funding means savings of £102m are needed over the next five years. This is on top of £77 million already taken out over the last four years."
Green councillor Ruth Buckley, deputy leader of the council, said: "Many residents don't agree with austerity measures and as such we are exercising our democratic mandate to say no to these savage cuts."
Fellow Green councillors Rob Jarrett, Mike Jones, Phelim Mac Cafferty, Alex Philips and Liz Wakefield have also all vowed to vote against any cuts to the city's budget when it is discussed later.
The authority said a council tax rise of 1.99% would mean cuts of £26m would need to be made in 2014-15.
Under government rules authorities that want to increase council tax by more than 2% must hold a local referendum.