Catsfield cyclist Martin Leonard killed in group riding crash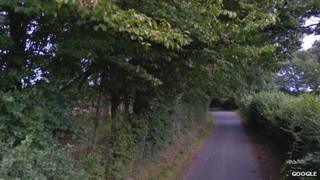 A cyclist has died after a crash with another man in a group riding in East Sussex.
Martin Leonard, 52, of Skinners Lane in Catsfield, near Hastings, was cycling with three other men in Skinners Lane just before 22:00 GMT on Sunday.
He crashed with one of the other riders and they both fell from their bikes.
Mr Leonard was taken to hospital with a head injuries, a fractured pelvis and spine and internal injuries, but died on Tuesday.
The other cyclist, a 43-year-old man from Catsfield suffered a minor head injury.