Footbridge replaces 'dangerous' Balcombe rail crossing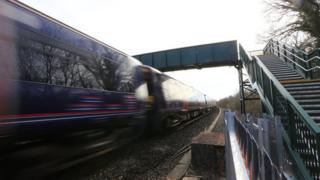 A footbridge has been opened over a mainline railway track, replacing a crossing deemed "dangerous".
Kemp's Farm foot crossing in Balcombe linked the B2036 with the village.
Previously people crossed the 90mph Brighton mainline on a bend. The bridge now takes them up and over the lines.
Dave Ward, from Network Rail, said: "Level crossings are dangerous places and closing them removes the risk for people who use them."