West Sussex flood protection money deadline nears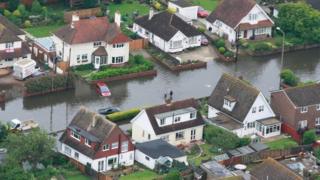 People in West Sussex have been encouraged to apply for funding to help protect their communities from flooding.
The Operation Watershed fund is being closed by West Sussex County Council at the end of March.
So far 60 project applications have been received for part of the £1.1m that was made available.
These include ditch clearances, fixing culverts, digging drainage channels and carrying out flooding surveys.
The county council said to be eligible, community groups needed to demonstrate a commitment to maintaining it, monitoring it, and raising awareness of flood risk once the project was finished.
Pieter Montyn, who is the cabinet member for highways and transport, said: "With one month to go there is still money available in the pot.
"Over the past two years Operation Watershed has helped hundreds of schemes at locations all over the county."