Hove 'risk of harm' dentist struck off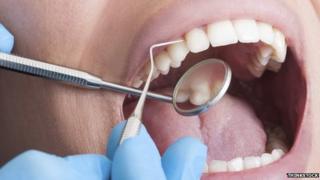 A dentist has been struck off for failing to disclose he was under investigation into misconduct and his fitness to practice.
Ali Asghar Pourrezaei Akhlaghi had put patients "at unwarranted risk of harm" and caused "avoidable harm", the General Dental Council (GDC) ruled.
It said the Hove dentist had not told East Sussex Downs and Weald Primary Care Trust he was being investigated.
Mr Pourrezaei Akhlaghi also failed to respond "adequately" to the inquiry.
The GDC's professional conduct committee said: "The committee considered that Mr Pourrezaei Akhlaghi's actions did place those under his care at unwarranted risk of harm and in some instances caused avoidable harm.
"It also concluded that his multiple acts of misconduct, dishonesty and his failure to comply with his regulator did bring the profession into disrepute through his misconduct."
It also said he was guilty of a breach of trust and "abuse of position for financial gain and dishonesty".
Mr Pourrezaei Akhlaghi, from Cromwell Place, Hove, will be struck off the register in about 28 days, unless he appeals against the ruling.