University of Brighton bids for free school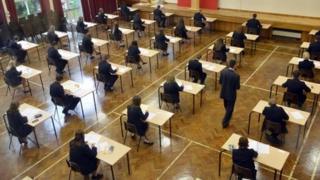 A university has submitted a proposal to sponsor a new secondary school in Brighton.
The University of Brighton would run the free school, with money given directly from the government.
Brighton and Hove City Council's policy and resources committee has been recommended to support the plans "in principle" at a meeting on Thursday.
This would allow the university and council to create detailed plans and find a suitable site for the school.
The council has identified the need for an additional 300 places per year group by 2019.
Pinaki Ghoshal, executive director of children's services, said: "It's very early days, but this is a very exciting proposal that has the potential to be of enormous benefit to the city.
"There is a real need to create new secondary places in the coming years.
"The University of Brighton has a proven track record as a sponsor of new schools and we are keen to explore the benefits this partnership might have for the city."