Range Rover warning after eight thefts in Brighton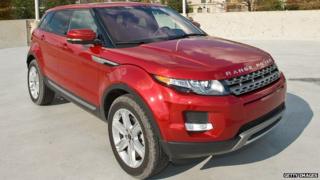 Range Rover owners in Brighton have been warned to be "particularly vigilant" after eight were taken from outside their owners' houses.
The spate of thefts began on 23 January, with the latest car being taken on Thursday.
Each car was either left parked on a driveway or outside the address of its owner.
Police said the cars may have been stolen to order and each was of "high value".
Det Insp Julie Wakeford said: "It could be that the men have driven around the city looking for vehicles to steal so we are keen to speak to anyone that may have seen people acting suspiciously near homes where Range Rovers are often parked.
"I would also urge Range Rover drivers to be particularly vigilant, to consider the security of their vehicles and to contact us if they have any suspicions at all about people near their property."