Range Rover thieves strike again in Brighton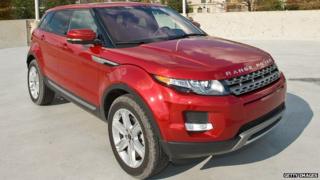 A spate of Range Rover thefts in Brighton has continued with two more being stolen from outside their owner's homes in Brighton.
So far 10 of the 4x4s have been taken, with the first on 23 January and the most recent on Thursday.
Sussex Police said it was not clear how the cars were stolen, as the thieves did not break into the house to get access to the keys.
Four men have been arrested and bailed over the thefts.
Five of the vehicles have been recovered but the others are still missing.
Det Insp Julie Wakeford said: "We urgently need residents to keep an eye open for people acting suspiciously in their area - especially if they live near people who own Range Rovers.
"We believe the thieves must have visited the roads where they took the cars from on previous occasions so someone may have seen them driving around."