Murdered Emma Crowhurst had 'heart of gold'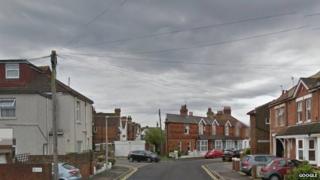 A woman who died after being attacked in Eastbourne was a "lovely girl" with a "heart of gold", her mother has said.
Emma Crowhurst, 36, of Albion Road, Eastbourne, was found on 26 April in Chawbrook Road.
A murder investigation was launched after she died in hospital two weeks later from a head injury.
Witnesses described an argument between a man and a woman just before midnight, which may have led up to the assault, Sussex Police said.
Marina Crowhurst, paying tribute to her daughter, said: "Emma was a lovely girl, who had a heart of gold.
"This is a massive, irreplaceable loss and we want the person responsible for this brought to justice."