Laughing gas canisters stolen from Crawley Hospital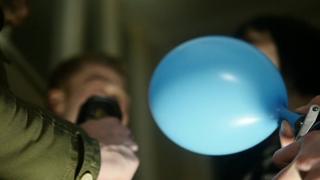 Five canisters of nitrous oxide, also known as laughing gas, have been stolen from a hospital in West Sussex.
Police said the anaesthetic gas was taken from Crawley Hospital after three people were seen entering the back of the building in Ifield Road.
The gas is also commonly used is as a recreational drug to achieve a short-term high.
A Sussex Police spokesman warned it was not an offence to possess nitrous oxide but it was not necessarily safe to use.
"Anyone considering using this substance in this way should think again," he said.
"The effect of asphyxia through inhalation could happen on the first occasion it is used or after repeated use."
A member of the public reported seeing the intruders get out of a black Audi A3 before going into the hospital at 01:00 BST on Friday.
Officers have appealed for witnesses to come forward.