Teachers to strike over Rodmell school closure plan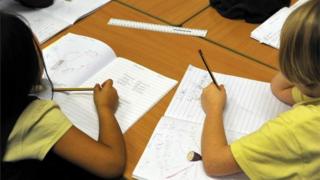 Teachers have voted to strike over plans to close a village primary school in East Sussex, where pupil numbers have fallen.
Members of the National Union of Teachers plan to walk out of Rodmell Church of England School on 25 May.
East Sussex County Council said Rodmell and nearby Pells primary school in Lewes struggle to attract enough children and be financially stable.
But the NUT said Rodmell was due to be oversubscribed by 2020.
Phil Clarke, NUT secretary for Lewes, Eastbourne and Wealden, claimed parents would support their action as they were "fighting to save" the school.
The council said it had 48 pupils in the 2016 census and only nine lived inside its "community area".
It said although pupil numbers would rise, most children would travel from outside the area.
A consultation on the closures is open until 27 May. A cabinet decision is expected in June or July.