Orchid View scandal: Families in fresh call for inquiry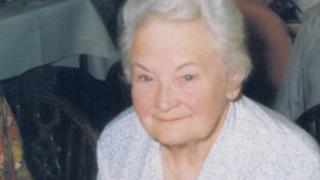 Relatives of people who died in the Orchid View care scandal have renewed calls for an inquiry in talks with MPs.
The inquest into 19 deaths concluded in 2013, but Judith Charatan, whose mother died there, said questions remained.
Calls for an inquiry into Orchid View have failed in the past but relatives now want one with a wider scope.
West Sussex County Council (WSCC), which has facilitated the meeting with MPs, has told relatives an inquiry is within the "gift" of the government.
Orchid View, in Copthorne, near Crawley, was run by Southern Cross and closed in 2011. While operational it saw 19 unexplained deaths - five cases involved neglect.
Ms Charatan, from the Orchid View Relatives Action Group, said: "We don't think the problems have gone away.
"We felt the council attempted to act on recommendations from the serious case review, but we are still getting incidents at a national and a local level of neglect and abuse."
She said relatives hoped MPs would reconsider their calls for inquiry, adding they wanted national change including a review of existing laws and how care managers are held to account.
The council said Friday's meeting was part of its work to lobby the government ahead of its green paper on adult social care.
'Scale of failings'
However, the invitation was not extended to people with relatives at care homes run by a different care provider, Sussex Health Care, campaigner Martyn Lewis said.
Mr Lewis's brother Gary was part of a safeguarding inquiry at Beech Lodge, run by Sussex Health Care, after he suffered a fractured thigh - the company said there was no evidence of poor handling or wrongdoing.
Mr Lewis said the meeting was about change for the better, but added: "You can't start to do that unless you appreciate the scale of the failings."
WSCC's leader Louise Goldsmith said the authority had been working with the Orchid View relatives for three years on improving care and had invited representatives to participate at a regular meetings with MPs.
She said: "As Sussex Health Care is a live investigation it would be inappropriate for us to talk in any detail about those investigations at this time."
Police are investigating nine Sussex Health Care homes, including Beech Lodge amid claims 43 people were neglected, of whom 12 died.
A spokesman for Sussex Police said the investigation remained ongoing.
He said a woman had been arrested on suspicion of neglect and remained under investigation.
Ms Charatan has said an inquiry should include both Orchid View and Sussex Health Care, once the police investigation has concluded.