Corus social club on Teesside rescued by cash grant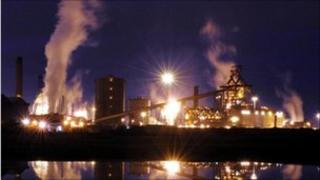 A social club used by Corus steel workers has been saved from closure after a cash boost of £15,000.
The Corus Sports and Social Centre in Dormanstown was set up in 1972 by British Steel for employees and their families.
After partial mothballing of the blast furnace in February, the club suffered a drop in lottery money from steel workers who had lost their jobs.
The grant came from Corus subsidiary group, UK Steel Enterprise.
The group is an offshoot of Corus that backs a number of community projects in traditional steel areas.
New jobs
Corus estimates steel-making could resume at Redcar by early 2011.
Managers met workers in Redcar on Tuesday to discuss the sale of the £320m plant.
SSI, which is Thailand's largest steel producer, signed an agreement on Friday to buy Teesside Cast Products (TCP).
If the sale goes ahead it will secure the jobs of 700 workers at the plant and create a significant number of new posts.
TCP was partially mothballed in February when a consortium pulled out of a deal.