Why BBC Introducing is the future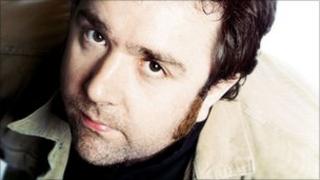 BBC Introducing is for bands, musicians, and writers to showcase their talent to a BBC audience.
You can get in touch really easily via the website, and if your music is picked up, you can go from the back rooms of pubs to the Pyramid stage at Glastonbury at a rocket's pace.
Florence and The Machine made it thanks to BBC Introducing, so why not you?
BBC Tees' presenter Bob Fischer explains why he loves being the BBC Introducing guru in our area...
Do it yourself
BBC Introducing is a fabulous thing.
If you make music yourself, and you haven't yet allowed BBC Introducing into your life, then you might as well tie one hand behind your back while you're trying to play the guitar, or attempt to play the drums with breadsticks.
Although, having said that, a band full of one-armed guitarists and accomplished breadstick percussionists is one that I'd probably take a healthy interest in.
OK, forget I said that, and just concentrate on this… BBC Introducing is a fabulous thing. Let's go from there.
In a nutshell... if you're making your own music, you can go to BBC Introducing, create your own profile page, and upload up to three tunes every month.
Your nearest BBC Introducing presenter (and, if you're in the BBC Tees area, that's me) will be notified, I'll listen to them, and I play at least a couple of BBC Introducing tracks on my evening show every weeknight on BBC Tees.
Hip-hop
So, over the three years that I've been doing the programme, literally hundreds of artists in the BBC Tees area have had their songs played on the radio.
Any genre is fine by me… I've played indie, folk, metal, techno, trance, hip-hop, ska, country and pretty much anything else you can think of in between.
But that's not all!
Once I've played your tune, I click a wee button on my end of the BBC Introducing website, and a little bit of magic happens.
Your tune gets sent to BBC 6 Music!
Every week, the mighty Tom Robinson presents a national BBC Introducing show on 6 Music, cherry-picking his favourite tracks from BBC Introducing programmes around the country.
And the number of artists in the BBC Tees region that have had their tracks played on 6 Music now goes way beyond my simple system of counting on my fingers and toes (so lots more than twenty, then).
And, over the last few weeks, even Radio 1 have started cherry-picking BBC Introducing tracks for their playlist, so I'm confident it won't be too long before we start to infiltrate their airwaves too.
Playing the festivals
And there's more!
Pretty much all the major summer festivals now boast a dedicated BBC Introducing stage, and every summer the special BBC Introducing panel (holed up in a dark, secret underground bunker in West London) trawl through my BBC Introducing recommendations to find bands to play them.
And here at BBC Tees we've had phenomenal success with this.
In 2008, Stockton's own Dirty Weekend played at Glastonbury, and in 2010 we had a double whammy… Thornaby starlets Cattle and Cane were picked for T In The Park, and Hartlepool teenagers Arcs & Trauma had the weekend of their lives, playing at both Leeds and Reading festivals.
I'm a dark, cynical soul at the best of times, but the way that BBC Introducing works, giving untold chances to bands that might otherwise slip completely under the radar, brings a lot of light and wonder into my world.
Give it a go, BBC Introducing, and you never know what might happen next.