Middlesbrough's Mima arts venue wins funding increase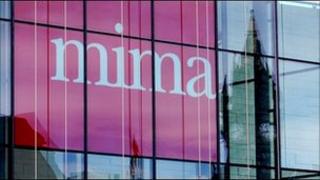 Despite public spending cuts, one of Teesside's major arts venues has won a rise in funding this year.
The Arts Council of England (ACE) has increased its grant to Middlesbrough's Mima modern arts venue by nearly 144%.
The investment will see Mima's ACE funding grow from £186,000 in 2011/12 to more than £500,000 for each of the next three years.
Middlesbrough Council said the decision is an acknowledgement of Mima's achievements in its first four years.
Mima's director Kate Brindley said: "This is fantastic news for Mima and will ensure the gallery can continue to develop both in the town and beyond.
"It's a really significant increase which will enable us to do more work with communities and in education, as well as build on our international exhibition programme.
"The funding will also help us broaden our support for the visual arts across the wider region."
Other Tees venues seeing a rise in funding include Stockton's Arc theatre, whose funding is to rise by more than 13% and The Tees Music Alliance, which gets an 80% increase.
Big losers in the North East have been the Voluntary Arts Network, which sees a 60% cut in funding, Tyneside-based Inpress Ltd, which gets a 25% cut and the Sage Gateshead, which is getting 11% less than last year.