Trinity Catholic College to open as sixth form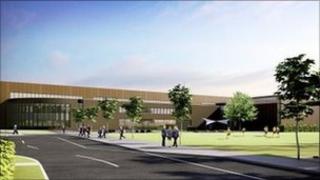 Trinity Catholic College in Middlesbrough is to open as a sixth form, allowing students to study there until they are 19 years old.
The college is an amalgamation of St Davids School and Newlands School and currently operates across the two sites, under the new name.
In September a multi-million pound building should be complete and the two schools will join under one roof.
Up to 1,400 students will be able to study at the new college.
Students from the recently closed St Marys College will also be able to complete their A-levels at the new complex.