Picture plea for Middlesbrough city status bid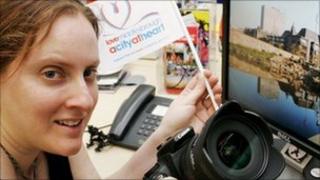 Budding photographers are being asked to take pictures of Middlesbrough to boost its bid for city status.
The town is one of a number hoping to win the title as part of the Queen's Diamond Jubilee celebrations in 2012.
A key element of the bid will be a portfolio of up to 50 photographs of its best-loved buildings and landmarks.
To be considered for inclusion they should be of sites and places rather than people or events, and must be submitted to the council by 30 April.
Photographic artistry
Tourism officer Yaffa Phillips said: "What we have been asked to submit are pictures which capture the essence of Middlesbrough.
"The emphasis is really on showcasing what makes Middlesbrough a town ready to become a city rather than photographic artistry.
"We know we have some great buildings and locations, think mima, the Transporter, Middlesbrough College, Acklam Hall and Temenos to name but a few.
"We also know there are lots of photographers out there, and in the digital age its easier than ever to take and send in high quality images."
Photographs not larger than 4mb can be sent by email to bidphotos@lovemiddlesbrough.com or via Flickr by adding them to the group at ww.flickr.com/groups/lovemiddlesbrough/. Photos should be tagged with borocitybid.