Smaller home for Hartlepool job advice shop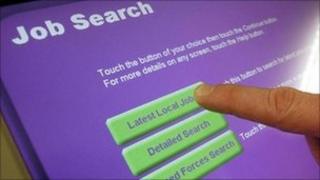 An advice centre for job hunters and employers in Hartlepool is to move to a smaller office and reduce its opening hours following cuts to its grant.
Jobsmart offers a computerised job search, help with CVs and application forms, advice on benefits, and information on training courses.
Hartlepool Council said that the move was the result of a major reduction in government grants.
The Labour-run authority is facing a £5.5m budget cut.
Jobsmart will close on 21 April and move from its current base in Park Road to the Housing Options Centre in the Park Tower building.
When it reopens on 3 May, it will only operate on Tuesdays and Thursdays, instead of every weekday.
Caron Auckland, Hartlepool Working Solutions project officer, said: "We are very proud of our record in helping local people get back into work and training.
"Despite the very severe financial pressures which we face we are still determined to do our very best for them."