Stockton Weekender tickets go on sale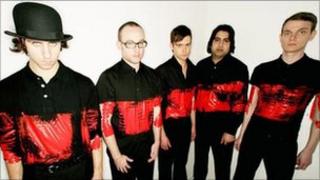 The Stockton Fringe festival has changed its name to Stockton Weekender.
The festival will take place in its usual spot on the riverbank of the Tees, over the weekend of Friday 5 August until Sunday 7 August.
But this year you'll have to pay to attend the festival, which is in its 21st year, and tickets are on sale now.
Music and comedy tickets are sold seperately, and Sunday will remain a free day.
Stockton Weekender will run alongside the Stockton International Riverside Festival (SIRF) as normal.
Headliners include Seasick Steve, Maximo Park, Cast and The Chapman Family.
Tickets
Weekend tickets are £25 and camping tickets are £45.
Individual day tickets are £15 for adults, with accompanied under-14s allowed in free.
No unaccompanied under-14s will be allowed on the site.
Comedy tickets are £10 per day or a full weekend ticket is £15.
Limited tickets will be available on site each day of the festival.
Go to Stockton Weekender for more information.