Girl critical after Redcar fire kills father and sister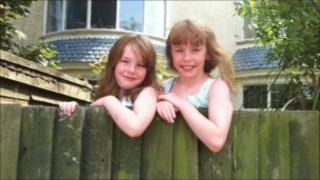 A nine-year-old girl remains critically ill after a fire which claimed the lives of her sister and father.
Philip Braithwaite, 49, and his daughter Jessica, seven, died after a blaze at the property in Hawthorn Road, Redcar, late on Monday.
Mr Braithwaite's other daughter, Catriona, nine, is in a critical but stable condition in a Hull hospital.
Cleveland Police said Mr Braithwaite died from carbon monoxide poisoning due to breathing in smoke.
A force spokeswoman said tests were still being carried out to establish the cause of death of his daughter.
The girls' mother was not at home at the time of the blaze.
A team of specialist investigators are continuing to search the property to try to establish how the fire started.
The spokesman added: "The police investigation is ongoing and is still in the early stages."